Fiona Ashe is an award-winning Irish Film Director and Screenwriter who specialises in political thrillers about social injustice.  She gets you onto the red carpet with compelling drama that truly resonates with viewers.
Fiona is attached to direct independent feature film The Layover, produced by Jet Set Pictures (USA) and Zanzibar Films (Ireland).
Fiona also provides the following services: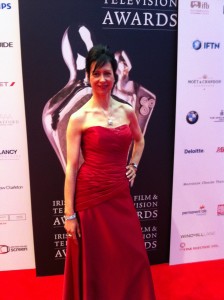 So to hire Fiona Ashe as a director, option one of her scripts or collaborate on a new project, click here to contact her.
Here's her award-winning Film Noir Shades of Gray, which was endorsed by Jim Sheridan as "very well directed".