Fiona Ashe has directed and produced lifestyle, educational, news and current affairs programming for television and also managed Ireland's first online TV station.
In 2010, she was a segment director on How Healthy Are You?, an entertainment programme broadcast on TV3 (Ireland) which featured real-life stories, a variety of health topics and expert advice on living a healthier lifestyle. Click the following link to watch an excerpt from How Healthy Are You?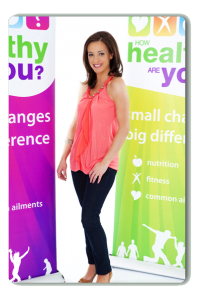 Prior to that Fiona gained extensive experience as a producer of live studio news and current affairs programmes in TV3 (Ireland).
In 2001, she was the station manager and editor of Ireland Live Television, Ireland's first online TV station.
In the mid–1990s, Fiona worked as a production assistant for RTÉ (Irish national television broadcaster) and independent production companies on both studio- and location-based programmes.
To discuss your TV project, click here to contact Fiona Ashe.