Fiona Ashe of FlasheForward Films has a slate of projects in development.
Darken Ship
Feature film: psychological thriller.  Director: Fiona Ashe.  Writer: Dee Chilton.
Accolades: 14 script competition wins/placements/selections, including Semifinalist in the Academy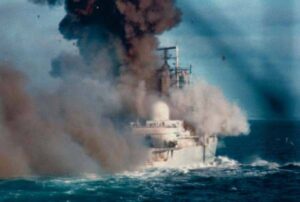 Nicholl Fellowships in Screenwriting.
A traumatised, self-doubting Navy Officer battles for her sanity and her life when she's trapped aboard a damaged, empty warship where she killed four of her crew, including her former lover.
Status: script completed.

Dark Road
TV drama series: crime thriller.  Directors: Maurice Sweeney, Fiona Ashe.  Writer: Paul FitzSimons.

When a celebrated rugby player is killed on Dublin's most fashionable road, investigative journalist Claire Goodwin comes up against its powerful and sinister residents. She soon finds everything hanging in the balance – her career, her family, her life.
Status: pilot script and series bible are completed.
Cracks In The Ice
Feature film: thriller.  Writer/Director: Fiona Ashe.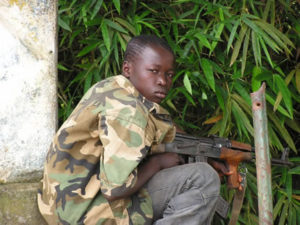 In 1999, Ryan Turner, a daring New York journalist, haunted by his failure to save a girl from rape and murder during the Rwandan genocide, returns to Africa – this time to war-torn Sierra Leone – in the hope of breaking a society-changing story to purge his guilt. He discovers the corrupt, megalomaniac President of neighboring Liberia is brutalizing Sierra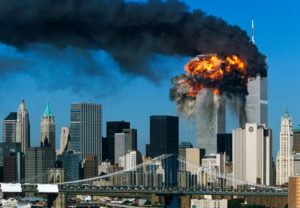 Leone's population and stealing blood diamonds to fund a major terror attack against the US. To silence Ryan permanently, the President lays a lethal trap by kidnapping his cameraman's 10-year-old daughter. Ryan must choose between risking his life to save the girl or breaking the story to save his country.
Status: script completed.
Marypatcheen Must Die
Short film: comedy.  Director: Fiona Ashe.  Writer: Louise Geraghty.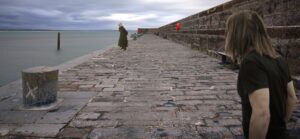 A self-pitying Irishman blames his wretched life path on the author of a misery memoir that caused him to fail to qualify for university. Over the next three decades, he painstakingly builds a time machine to go back to 1936 and kill her before she writes the book.
Status: script completed.
Producers: Declan Cassidy, Michael McLaughlin.  Cast: Paddy C. Courtney, Charlie Kranz.